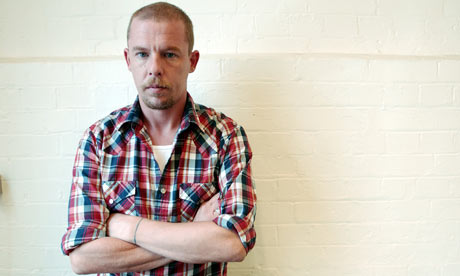 "British fashion designer Alexander McQueen has been found dead after taking his own life.
The 40-year-old committed suicide just days after the death of his beloved mother, Joyce, last Tuesday."
Those of you who know me or have spoken to me in any capacity know how I feel about
Alexander McQueen
. He was one of my fashion idols and I have been following his career since I first discovered him (I was in college watching Style Channel's Fashion TV, remember when the Style Channel used to be about "Style"??). His collections were always daring and creative with a distinct vision and extremely well-tailored. I just want to thank him for sharing his art and perspective with us and inspiring me and a host of other young people all over the world. Here are some of my favorite RTW
McQueen
looks:
S/S 2010
A/W 2008
S/S 2008
S/S 2007
What a way to start NYFW...
Until then, :(
Chay$